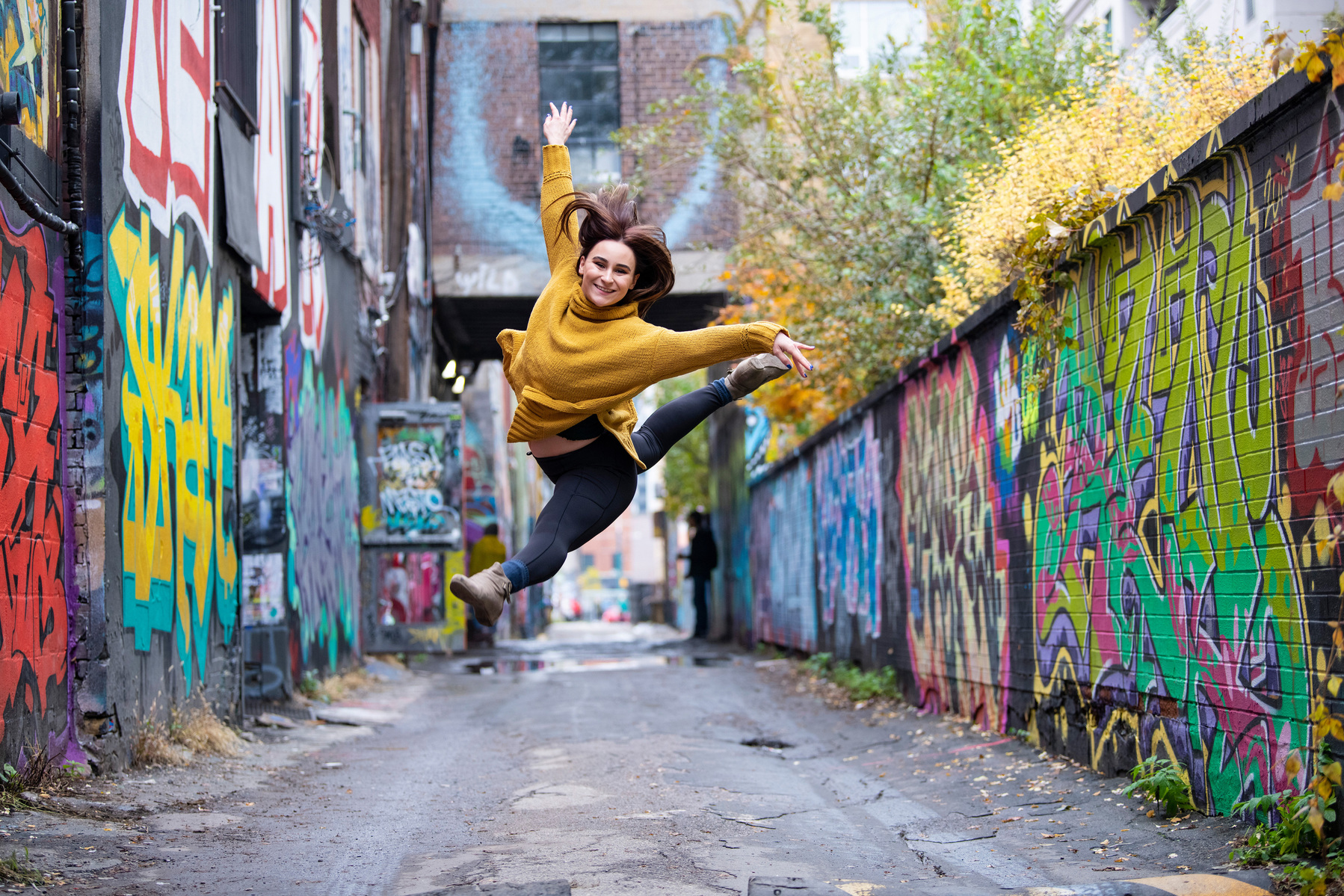 I had photographed a number of musicals that Lexie was performing in and my eye was always drawn to her as a performer onstage. Whether it was as creepy kids toy in Mary Poppins or a Newsie flipping across the stage and performing flawless russians, she grabs attention. We had met in passing a few times but I really wanted to shoot with her. Luckily we found a date that worked for both of us and we went to shoot in Graffiti Alley. Besides getting to shoot with Lexie, I was excited about this shoot because it would be the first dance shoot with my newish (and immediate favourite) lens (Nikon 70-200 2.8). Lexie is fantastic to work with, with incredible energy (she will just keep jumping) and I'm so happy with the images we were able to make.
After we finished up in Graffiti Alley we walked over to Trinity Bellwoods park and did a few quick shots there as we were running out of time.
I love how these turned out! Especially the second one, her incredible jump against the bright yellow of the leaves works so well!
All in all I was really happy with how this shoot turned out and I look forward to shooting with Lexie again!