A few months ago I visited the CNE for the first time with my siblings and their spouses. We spent five hours walking around taking in the sights and the tasty food. I brought my camera with me as I thought the photos of the midway lights might outweigh the annoyance of lugging a heavy camera around for five hours, and luckily I was right!
We had a really great time and though I didn't ride any of the rides, just standing under that giant swinging arm thing with the spinning ends gave me enough adrenaline for the evening.

While shooting the giant swings (which looked great all lit up) I noticed one couple clinging to each others hands and they whipped around the circle. They managed to stay connected for almost the whole ride, it was really sweet (and possibly dangerous, I don't know the rules of the giant swings).

Despite the super sore feet I was walking around with the next day, it was definitely worth it. Highlights included a baby llama named Jeff, sleepy piglets, the amazing butter sculptures (how is that even a thing? I'm so fascinated!) and tiny tom donuts. If you ever have the opportunity, make sure you grab some tiny donuts…amazing.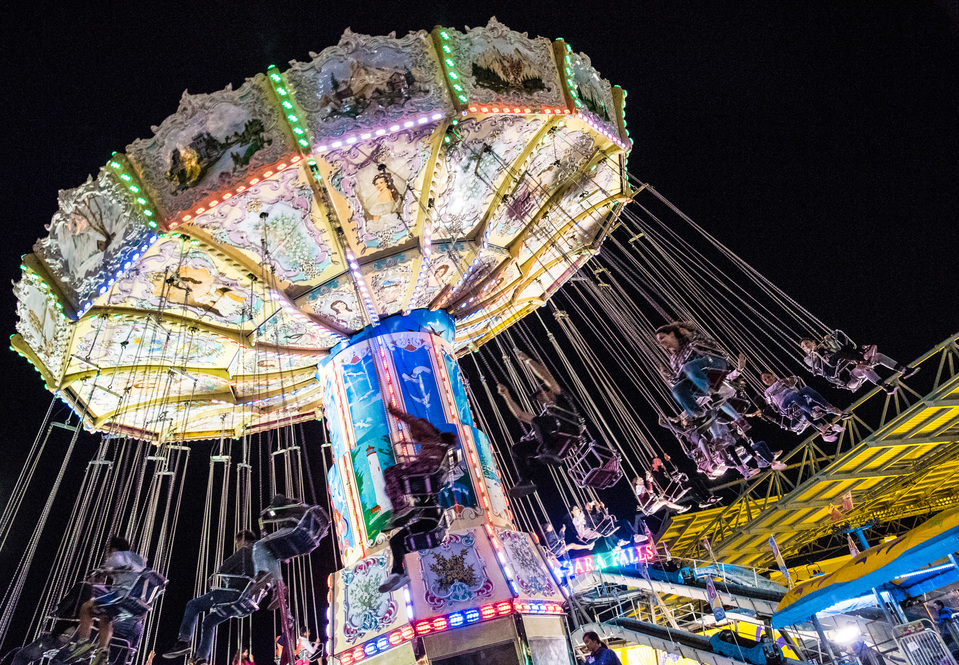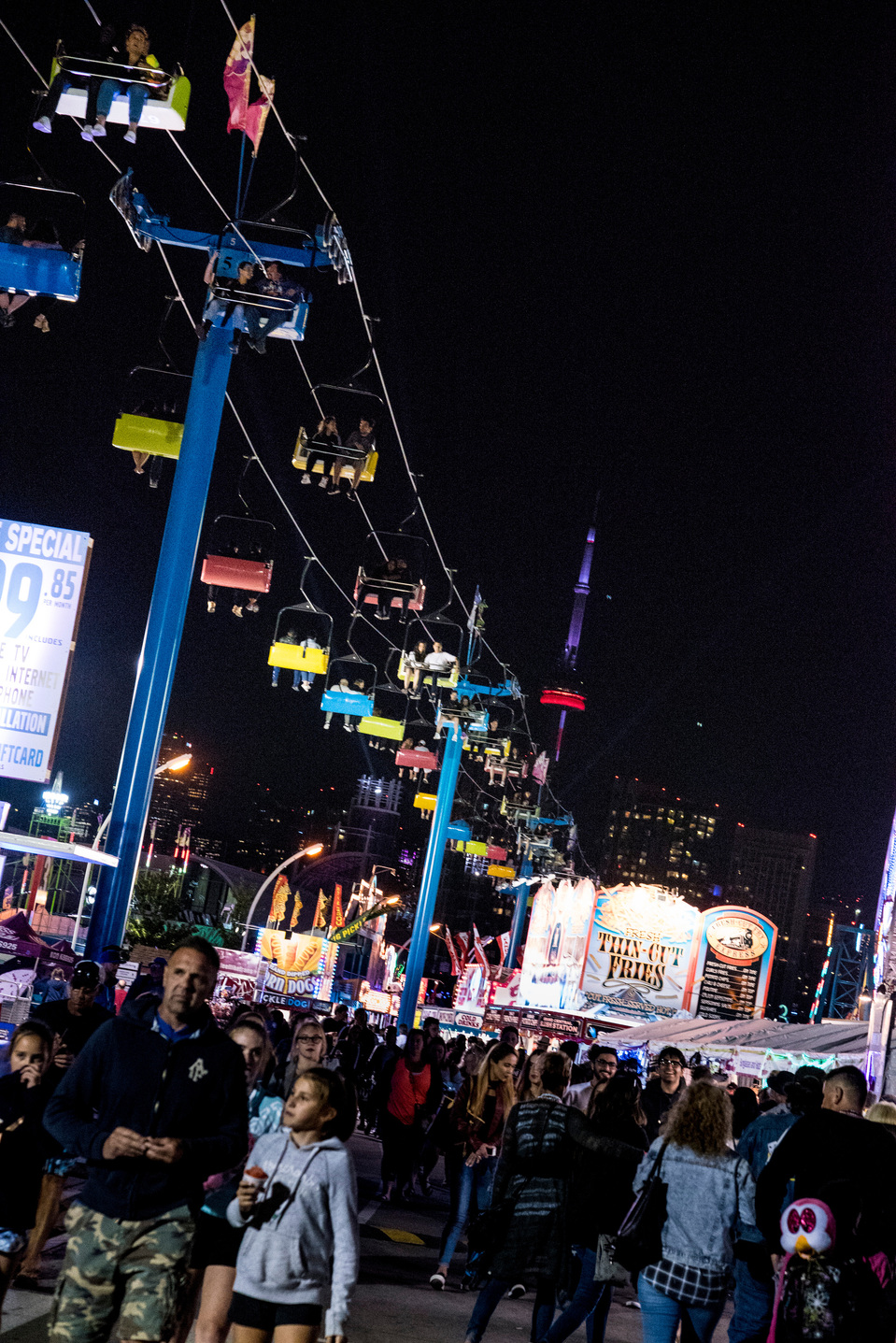 Some of my other favorite images from the night, click on the main image to see the next one.